Regular price
Sale price
$30.99 USD
Unit price
per
Sale
Sold out
Notify Me When Available
The Sansevieria Trifasciata is an easy-to-care-for, resilient, and attractive indoor plant. It can thrive in a variety of environments and can tolerate a wide range of light levels. Its long, sword-shaped leaves feature attractive bands of grey-green and yellow. The Sansevieria Trifasciata is an excellent addition to any room, adding texture and interest to your home. It's also an ideal plant for those just starting out on their houseplant journey. Low-maintenance and drought-tolerant, the Sansevieria Trifasciata is a great choice for anyone looking for a hardy and attractive houseplant.
Botanical Name: Sansevieria Trifasciata
Common Names: Snake plant, Laurentii, Mother-in-law's tongue

Description: This evergreen perennial native to tropical West Africa and Nigeria, is a great addition to any office or household as a natural air purifier. Snake plants have strong and sturdy, sword shaped leaves which are drought tolerant and retains the plants water. This plant can be easily propagated by leaf cuttings so you can multiply your family of snake plants or give them away as a gift. This particular variety will have its definitive dark green pattern towards the middle of each stalk.
Shipping & Returns

We offer a 30-day guarentee. Fulfillment takes approx 2-4 days and shipping 3-5 days from greenhouse to doorstep. Nov-Mar we recommend adding winter plant shipping protection to your order or it will not be covered by our 30-day guarentee.
Care Instructions

Plant your Black Robusta Snake Plant in a well-draining potting soil and place it in a bright spot in your home.
Water your Snake Plant once a week, allowing the soil to dry out between watering.
Fertilize your Snake Plant once or twice a year with a general-purpose fertilizer.
Pinch off dead leaves to keep your Snake Plant looking its best.
Prune your Snake Plant periodically to keep it at a manageable size.
Share
View full details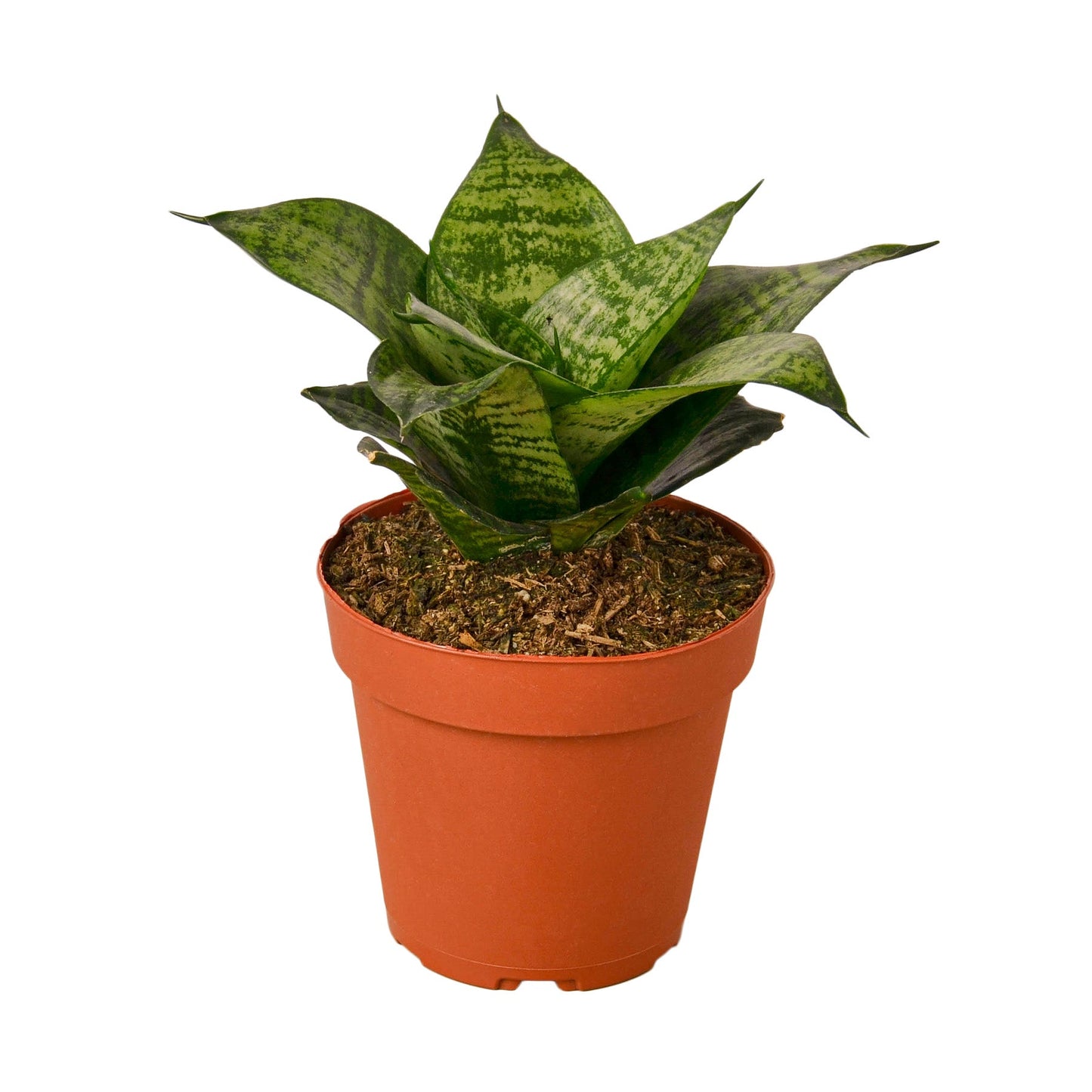 "A beautiful plant is like having a friend around the house." — Beth Ditto
Dedicated Customer Service

Helping you cultivate a greener space for an elvavted well-being.

30-Day Guarentee

Shop with confidence knowing your plant is guarenteeed to arrive in wonderful shape or we will replace it!