Regular price
$0.00 USD
Sale price
$10.99 USD
Unit price
per
Sale
Sold out
Classic Terracotta Planter - Bring Rustic Charm to Your Plant Collection
Description:
Embrace the timeless beauty and natural appeal of our Classic Terracotta Planter, a perfect choice for both indoor and outdoor plant enthusiasts. Crafted from high-quality terracotta, this planter is not just a container for your plants; it's a statement piece that enhances the natural beauty of your foliage and blooms.
Key Features:
Classic Design: The warm, earthy tones of the terracotta bring a rustic and traditional charm to any setting.
Breathable Material: Terracotta's porous nature allows air and water to move through the walls, promoting healthy plant roots.
Versatile Use: Ideal for a wide range of plants, from succulents and herbs to flowering annuals and perennials.
Durability: Crafted to withstand various weather conditions, making it suitable for both indoor and outdoor use.
Eco-Friendly: Made from natural materials, our terracotta planter is an environmentally conscious choice for gardeners.
Decorating Tips:
Complement Greenery: The natural color of terracotta beautifully complements green foliage, making plant colors pop.
Create a Cluster: Group multiple terracotta planters of different sizes together for a cohesive and stylish display.
Indoor-Outdoor Flow: Use these planters to create a seamless transition from your indoor space to your outdoor garden or patio.
Accentuate with Accessories: Pair with saucers or stands to enhance the aesthetic while protecting surfaces.
Why Choose Our Terracotta Planter?
Our Classic Terracotta Planter is more than just a functional item; it's a piece of art that brings warmth and style to any space. Its durability and classic design make it a versatile choice for all types of plant lovers, whether you're creating an indoor oasis or an outdoor garden retreat.
Elevate your plant display with our Classic Terracotta Planter. Order now and infuse your home or garden with a touch of timeless elegance.

Perfect for small Plants.

Size: 4 Inches & 6 inches 

Shipping & Returns

We offer a 30-day guarentee. Fulfillment takes approx 2-4 days and shipping 3-5 days from greenhouse to doorstep. Nov-Mar we recommend adding winter plant shipping protection to your order or it will not be covered by our 30-day guarentee.
Share
View full details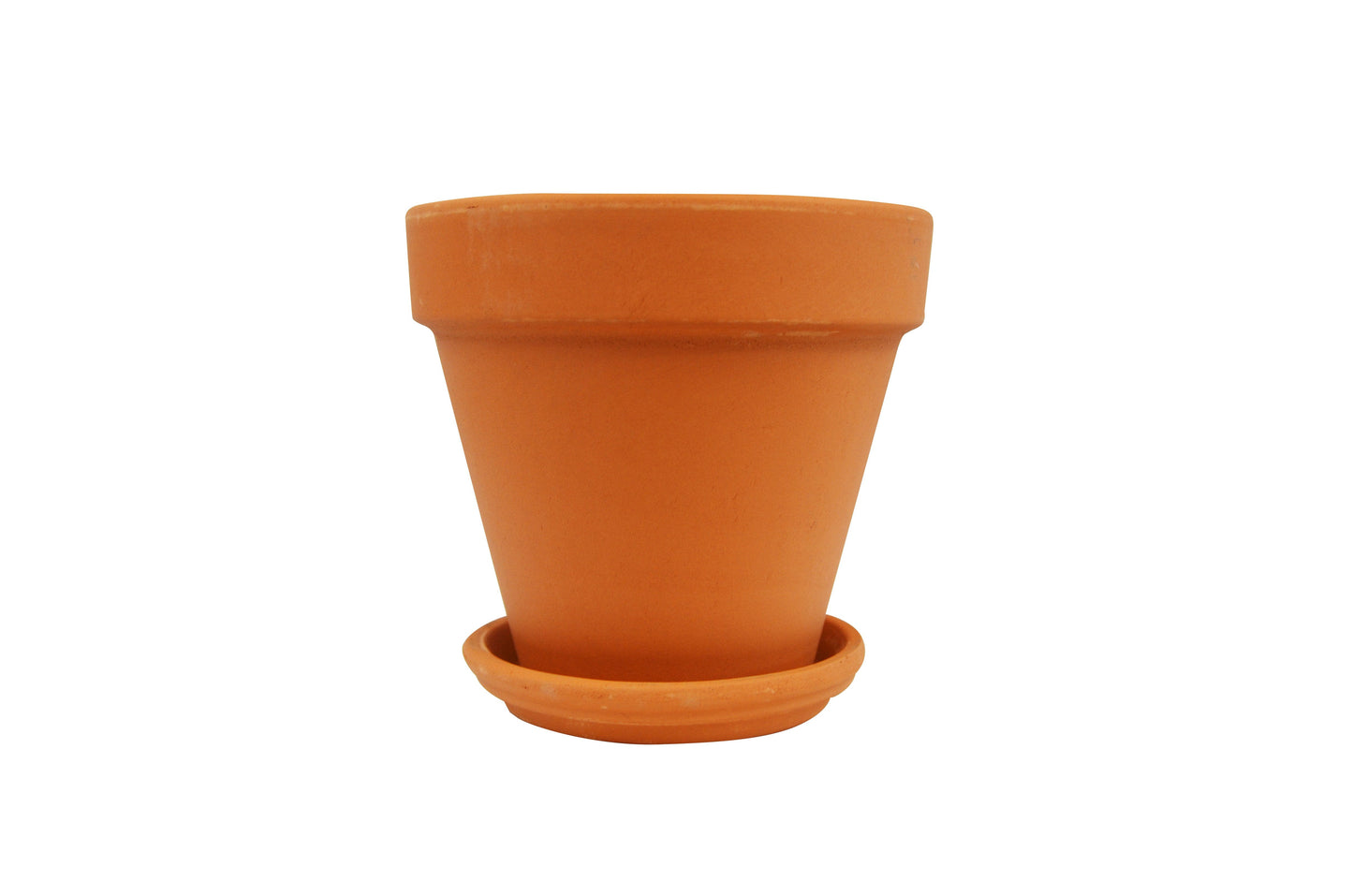 "A beautiful plant is like having a friend around the house." — Beth Ditto
30-Day Guarentee

Shop with confidence knowing your plant is guarenteeed to arrive in wonderful shape or we will replace it!
Find the Perfect Plant for your Space
Discover your ideal plant match with our interactive quiz. Answer a few simple questions and unlock personalized plant recommendations tailored to your specific environment and preferences. Transform your space with the perfect green companion!
Take the quiz