Regular price
Sale price
$31.99 USD
Unit price
per
Sale
Sold out
The Monstera Adansonii is an exotic houseplant that is sure to bring an extra bit of life to any home. It is a hardy, easy to care for plant that is sure to add a touch of tropical vibes to any room. The large, deep green leaves have unique fenestrations that give it an interesting and distinct look. Not only is it attractive, but it's also a low-maintenance plant that requires minimal upkeep. It requires only indirect sunlight and can thrive in almost any environment. This plant is sure to be a conversation starter in any home, with its unique and eye-catching features. Add a piece of the tropics to your home with the Monstera Adansonii!Botanical Name: Monstera adansonii

Common Name(s): Adanson's monstera, Swiss cheese vine, five holes plant
Description: The Swiss Cheese plant, gets its name from its large, heart-shaped leaves, which become covered with holes that resemble swiss cheese as it gets older. Part of the Araceae family that's native to South and Central America, this Monstera is easy to grow and loves to climb and grow upwards.
Shipping & Returns

We offer a 30-day guarentee. Fulfillment takes approx 2-4 days and shipping 3-5 days from greenhouse to doorstep. Nov-Mar we recommend adding winter plant shipping protection to your order or it will not be covered by our 30-day guarentee.
Care Instructions

Light: Monstera adansonii plants prefer indirect, bright light. Avoid placing them in direct sun, as this can scorch the leaves. They can also tolerate low light conditions, but they may grow slower and have smaller leaves in these conditions.

Watering: Water your Monstera adansonii plant regularly, allowing the soil to dry out slightly between waterings. Overwatering can lead to root rot, so be sure to check the soil moisture level before watering.

Soil: Use a well-draining potting mix that i
Share
View full details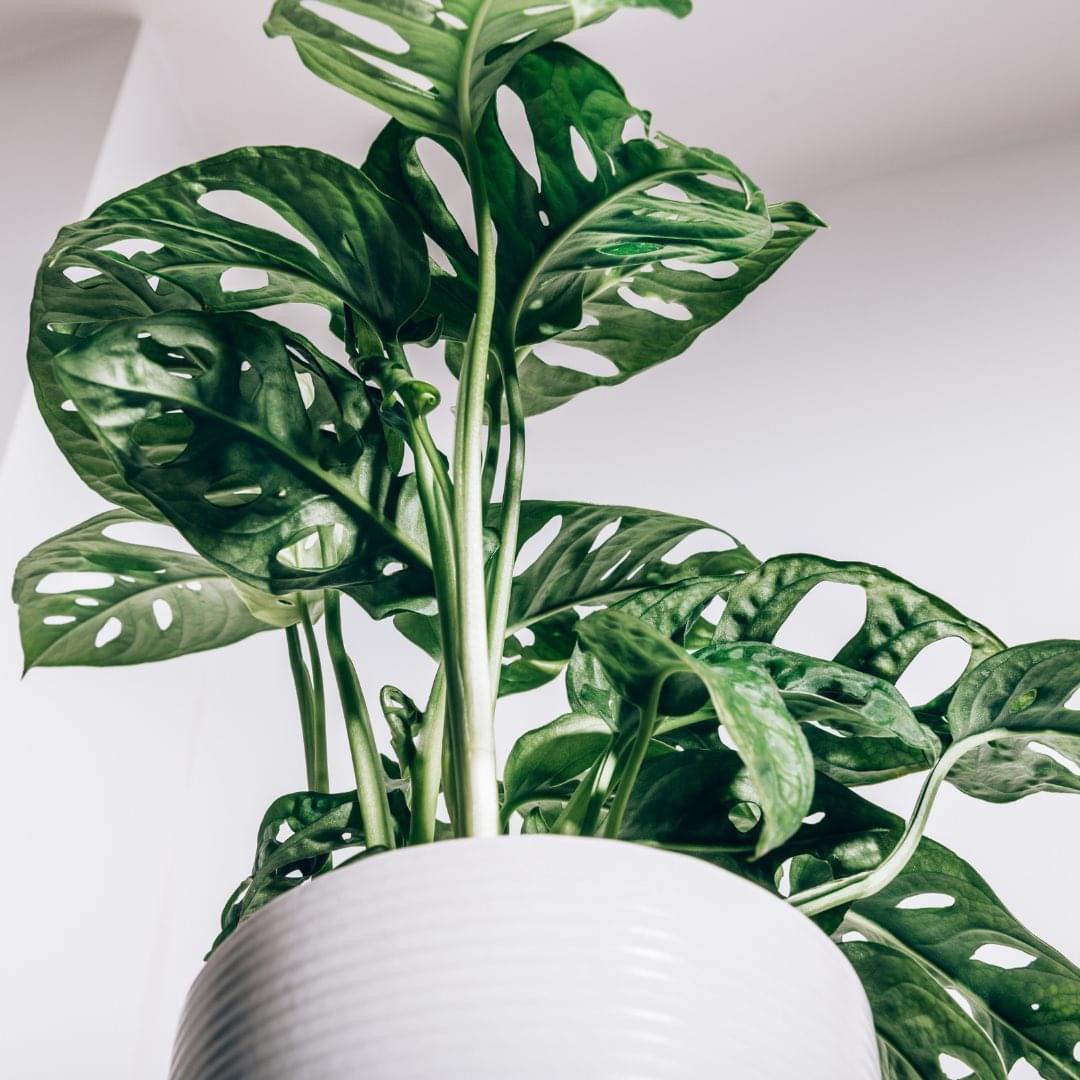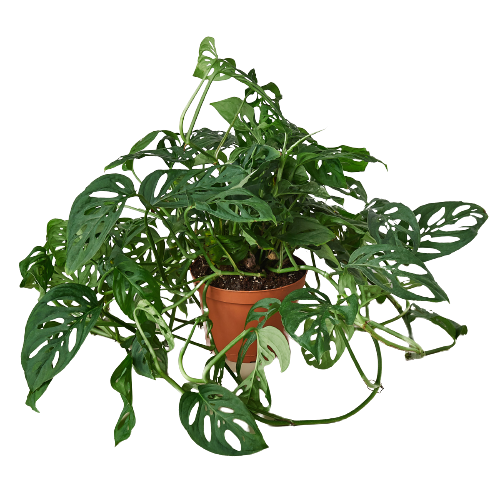 Beautiful
I received this along with another plant and the two of them came in super full, with a heated box to aid in the New England winter mail. I can't wait to order my next babies! This one was in great shape. Minimal damage during shipping.
First Order
Loved the packaging, especially coming to New England in January! Emailed asking a care question and received a response the same day. So happy with my new purchase! Will be buying again soon.
Great!
Plant came in perfect shape packaged very well will definitely order from them again
My 1st experience with mail order plants
I was blown away at the beautiful healthy, full plant I received!! I got a monsteta adansonii and I couldn't be more happy!! I will definitely purchase from Plant Swag Shop again!!❤
Pretty full
It was amazing how full I t was when I unraveled it out of the box. I was like wow. Some of the are kinda sad but will just trim it and it will come back. Love it though.
"A beautiful plant is like having a friend around the house." — Beth Ditto
30-Day Guarentee

Shop with confidence knowing your plant is guarenteeed to arrive in wonderful shape or we will replace it!
Find the Perfect Plant for your Space
Discover your ideal plant match with our interactive quiz. Answer a few simple questions and unlock personalized plant recommendations tailored to your specific environment and preferences. Transform your space with the perfect green companion!
Take the quiz