Regular price
Sale price
$19.99 USD
Unit price
per
Sale
Sold out
Botanical Name: Peperomia Prostrata

Common Name(s): String of Turtles

Description

: This tiny little Brazilian native succulent that thrives in a climate that mimics those found in the average house. It is small in size and has a slow growth rate, reaching full maturity in three to five years. That same leaf shape is what gives the plant its common name. Each one looks like the shell of a miniature turtle strung together. Every tiny leaf on its trailing vine has intricate multi-colored patterns covering its surface. The colors become muted with age and eventually become bicolored by maturity, usually a darker green contrasted by light green.
Shipping & Returns

We offer a 30-day guarentee. Fulfillment takes approx 2-4 days and shipping 3-5 days from greenhouse to doorstep. Nov-Mar we recommend adding winter plant shipping protection to your order or it will not be covered by our 30-day guarentee.
Care Instructions

Peperomia Prostrata 'String of Turtles' Care:

Light: Bright, indirect sunlight.
Temp: 65°F to 80°F (18°C to 27°C).
Water: Allow top inch (2.5 cm) of soil to dry between waterings. Avoid overwatering.
Soil: Well-draining mix with perlite or peat moss.
Fertilize: Half-strength liquid fertilizer every 4-6 weeks in the growing season.
Pruning: Trim leggy stems for bushier growth.
Propagation: Use stem cuttings in soil or water.
Common Issues: Watch for overwatering, pests, and adjust care
Share
View full details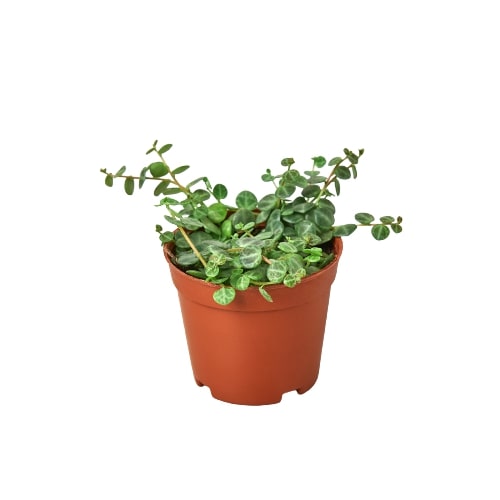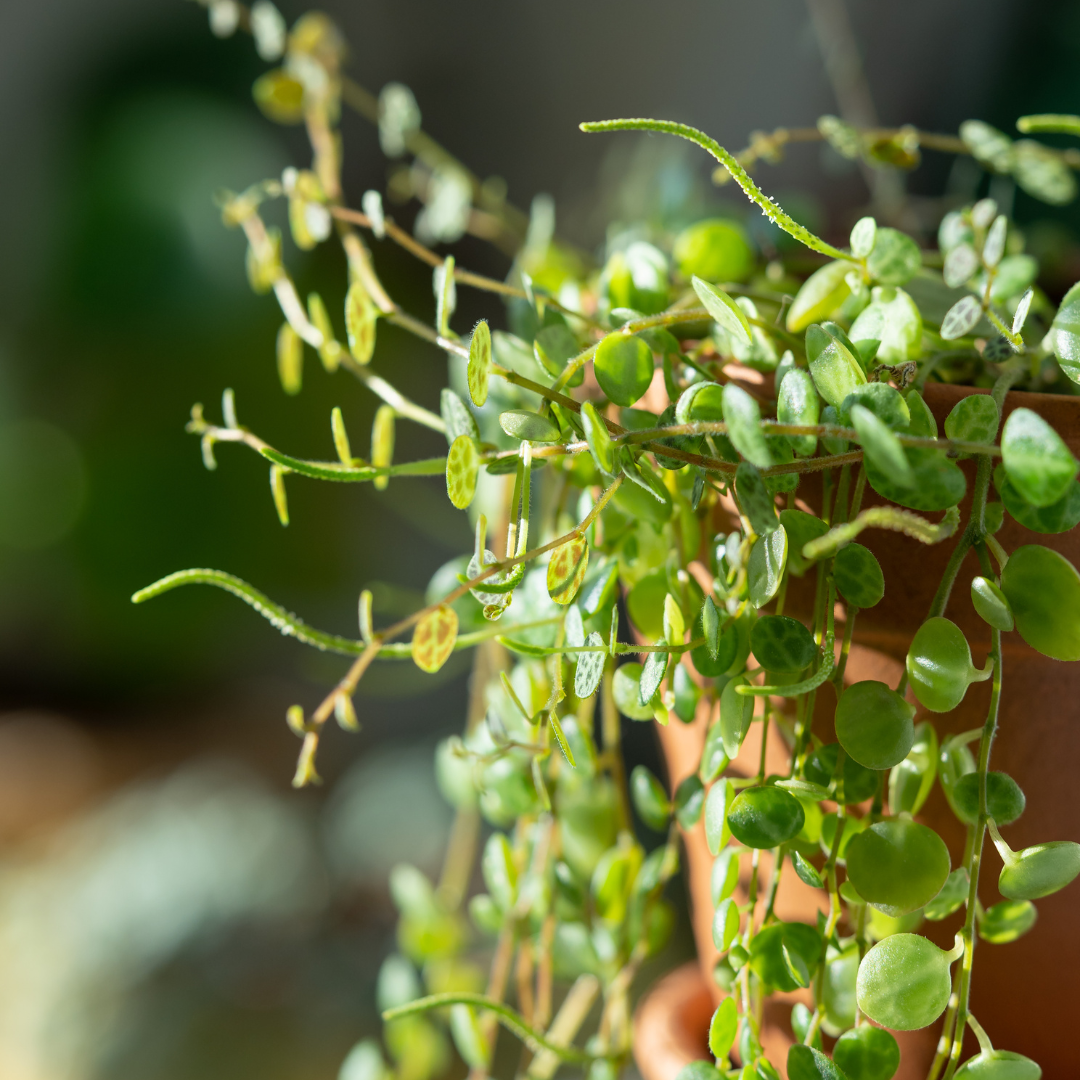 They arrived in good shape. I was pleased.
"A beautiful plant is like having a friend around the house." — Beth Ditto
30-Day Guarentee

Shop with confidence knowing your plant is guarenteeed to arrive in wonderful shape or we will replace it!
Find the Perfect Plant for your Space
Discover your ideal plant match with our interactive quiz. Answer a few simple questions and unlock personalized plant recommendations tailored to your specific environment and preferences. Transform your space with the perfect green companion!
Take the quiz